By Tim Redmond : 48hills – excerpt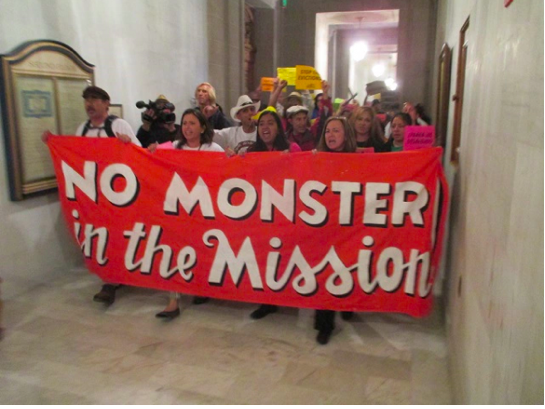 From a memorable protest at City Hall.
And does that mean that community-based planning and affordable housing could be the future for 16th and Mission?
For years, as community leaders fought for affordable housing instead of luxury condos as 16thand Mission, the developer who owned the site said that was just impossible.
At meeting after meeting, representatives of Maximus Real Estate Partners said neither the city nor any nonprofit could get a chance to build housing at the edge of the BART plaza; the site, they said, "is not for sale."…
"We are putting together different scenarios to see what the community wants and would be happy with," Sup. Hillary Ronen, who represents the Mission, told me. "When the community has a voice, we will look to see what we can do."…(more)
There appears to be an exit out of the city for many developers that could bring the cost of these properties down and turn the tide of the gentrification boom. Veritas just announced they are selling off many of their low-income properties that are already built and already housing hundreds of residents.